Place Architecture + Design has established a reputation for delivering high end projects in London and Surrey. We believe great Architecture is a highly collaborative process between Client and Architect to take a project from initial dreams and sketches through to successful realisation.

We listen to our Clients ambitions and help them to achieve full potential with their projects by fully exploring numerous design options to address the brief creatively while balancing aesthetics and function. Every project is unique.
"Sinead has been wonderful to work with from the start to end of our extension work. She provided several designs for our extension; the final one was a design we would never have thought of ourselves. She really spent a lot effort ensuring the design was right for us as a family and our needs. We are so pleased with the end results and will definitely use Sinead for future projects"

Anita & David Lewis

"GCD has been trading for 21 years and has worked with Sinead (Place Architecture) for nearly 10 years. As a company working on high end, detailed and complex projects we have found Sinead to be one of the most professional and creative Architects we have ever worked with. Sinead's attention to detail and thinking outside of the norm is outstanding. Her technical experience with local councils, English heritage and private estate management companies is extremely extensive and of huge value. We have recommended her to all our clients, the one to one personal attention she delivers is extremely important to ourselves and our clients…"

Paul Green, Managing Director
Green County Developments

"We can't recommend Place Architecture and Design highly enough. Sinead conceived for us the most amazing two story extension. Her clever use of space and attention to detail has transformed the way we live in our family home. Thank you!"

Jeremy and Claudia Madigan
Reigate

"Working with Sinead was an absolute pleasure from start to finish. Her experience, knowledge and ideas made a massive contribution to our building project and we would not have the end result we are so pleased with if she hadn't been on board. She was an invaluable partner throughout the process and I can't thank her enough."

Johnny Leathers
Fulham

"We engaged Sinead to design a complete revamp of our kitchen. She transformed it from a dark, gloomy space into a fabulous stylish, bright yet homely space, that exactly met our needs. She was a pleasure to work with and we would highly recommend her services."

Lucy & Simon Itkin
Barnes, London

"Sinead designed and managed the overall process for a single story kitchen extension. She was a pleasure to work with and really listened to what we wanted from the new space as well as suggesting what she thought would work. The final design is fantastic and has transformed how we use our downstairs living space. Sinead also worked well with our builders to keep the process as painless and straightforward as possible. We would definitely turn to her for any future projects."

Mark & Gabby
Horley

"I have had the pleasure of working with Sinead on various projects, her enthusiasm, creativity and professionalism has always shined through. What is rarely acknowledged in the design business is the amount of time, thought and research that is applied to all projects, this is very hard to quantify. However, when working with Sinead you can rest assured that she will go above and beyond to conquer a challenge and always presents her proposals with great integrity and skill."

Nicola Richards
Interior Design Consultant

"I had the total pleasure of working with Sinead during the complete renovation and new extension of our 17th century house. Throughout the entire build Sinead worked with complete professionalism and her wealth of knowledge & experience was invaluable to the completion of our project. Sinead was full of innovative ideas but also willing to listen to my suggestions and worked above & beyond that which I would expect! From start to finish Sinead was a delight to work with - she is completely reliable, extremely conscientious, honest & trustworthy & she has a real passion about her work. I would have no hesitation whatsoever in recommending Sinead for any project regardless of size, nature or complexity."

Julie Williams
Salfords, Surrey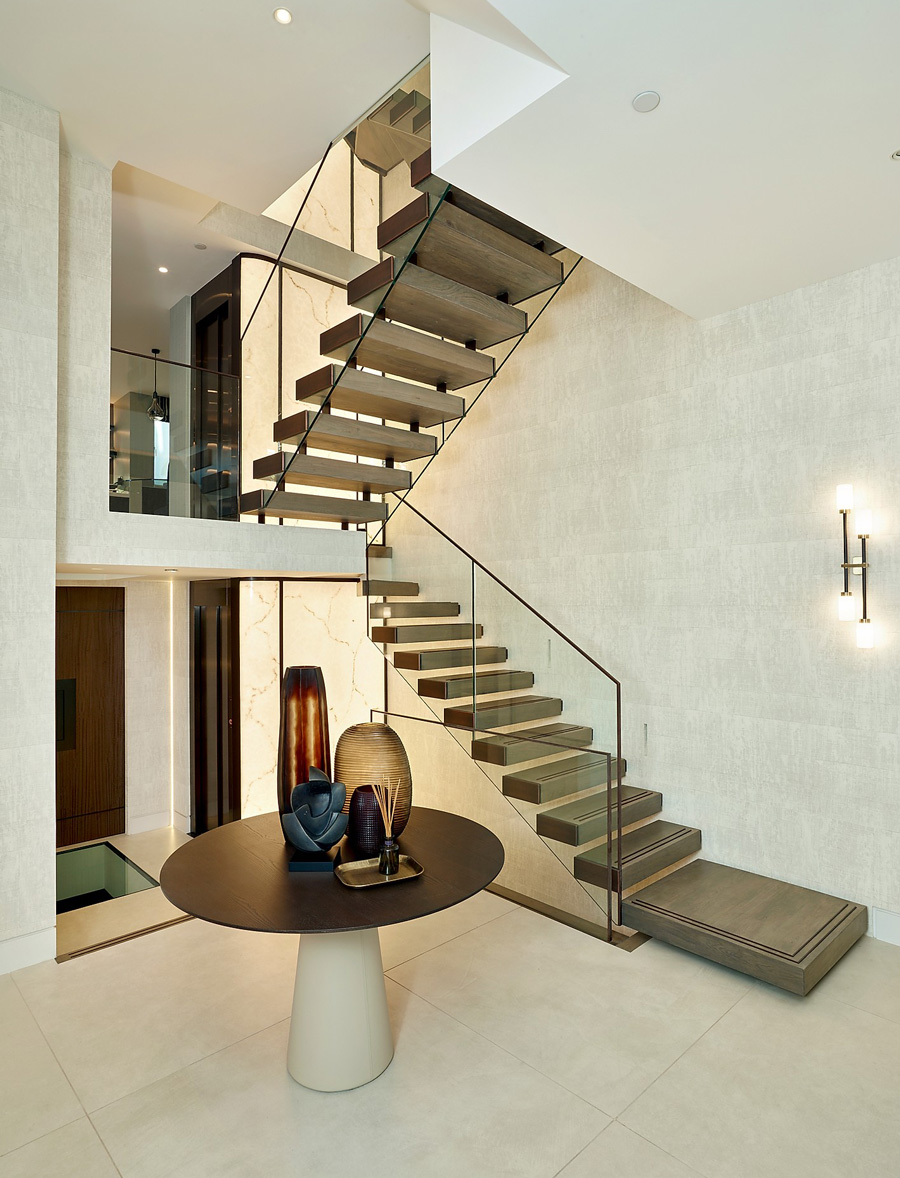 Creating
exceptional

places.
Every detail is carefully considered with beautiful finishing touches.
Get in touch

Place Architecture + Design collaborate with a number of contractors and consultants in our work and can assist in delivering projects from inception through to completion. Based at our studio in Reigate we work on a variety of high-end projects from extensions and refurbishments right the way through to full remodelling and new builds.